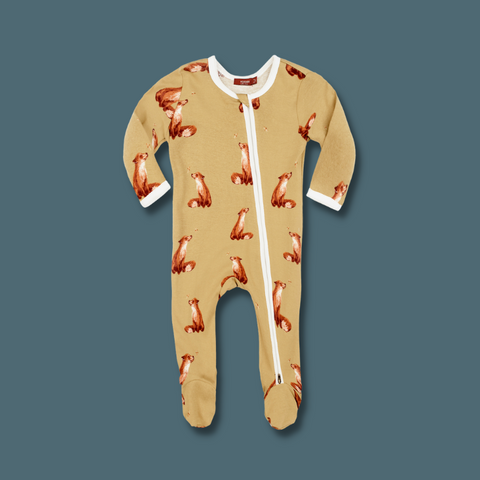 Organic Cotton Zipper Footed Romper
I zip, you zip, we all zip!  Whether zipping from the top-down, bottom-up, or somewhere in between, Milkbarn made changing and dressing just a wee bit easier with their newborn and baby Organic Cotton Zipper Footed Romper.  With dual, two-way zippers, a closed foot detail, and an asymmetrical seam, this timeless classic blends design with functionality while wrapping our little ones in gentle comfort.
Created of 100% GOTS certified organic cotton, the breathable fiber not only protects the most sensitive of skin but also helps preserve and protect our environment.