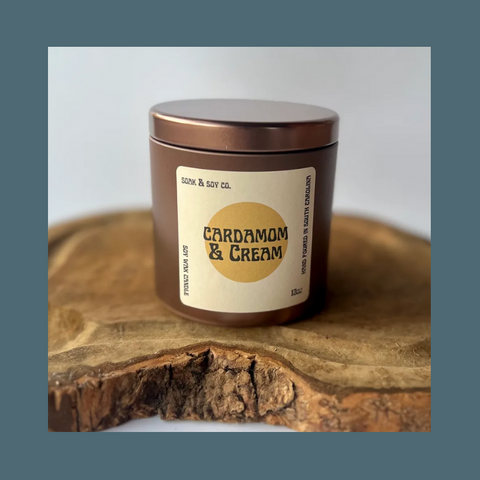 Cardamom And Cream Candle
- Hand-poured in South Carolina by Soak & Soy Co.
- 100% soy wax, phthalate-free scents, and cotton wicks
- When you are finished with your candle the container cleans out easily with warm water and soap. To remove the wick base, pour a small amount of rubbing alcohol into the bottom of the container, and let it sit for a minute. It should lift with a gentle pry of a spoon.  
Cardamom & Cream:  infuses rich cream with black cardamom, cinnamon, and chestnut for a delightfully rich and luxurious treat!